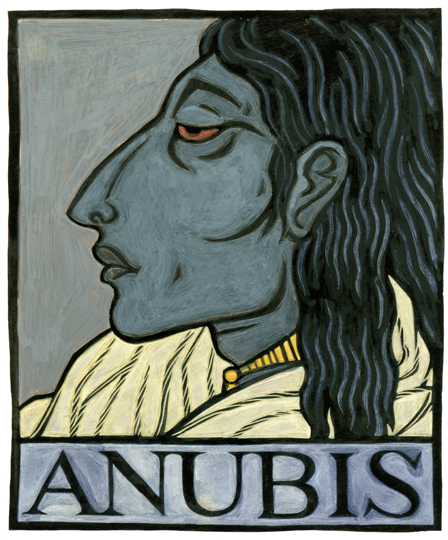 Anubis is the Ancient Egyptian God of the funeral. It is said He invented enbalming and mummification when Osiris was killed by His brother Seth. Anubis is a psychopomp, a deity who guides souls to the Land of the Dead, and as such, was identified with the Greek Hermes. He is depicted as a dark blue- or black-skinned man with the head of a jackel or dog, both animals being sacred to him, as they haunt cemeteries.
Alternate names: Anpu
This design is available on prints through deviantArt and on greeting cards through Zazzle.