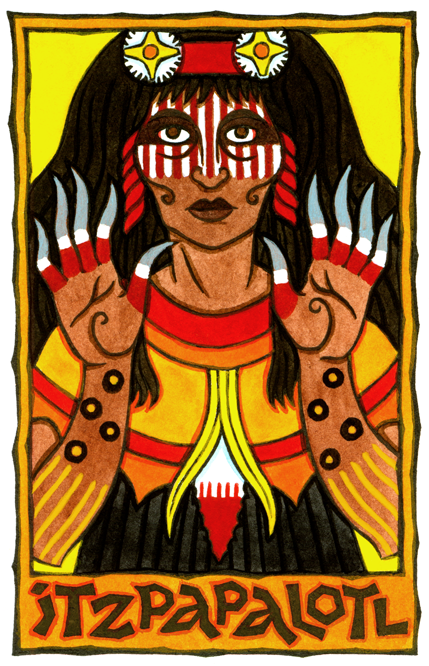 Sacrifice the darkness for the sake of the light.

Itzpapalotl is the Aztec Goddess of the sacrificial flint knife. Her name means 'Obsidian Butterfly' or 'Clawed Butterfly', the latter likely referring to the bat. She is often depicted with claws. She is one of the tzitzimime or star demons as well as one of the cihuateotl, or the spirits of women who died in childbirth. She rules Tamoanchan, the paradise from where humans originated.
This design is available on prints through Society 6 and on greeting cards at Zazzle.