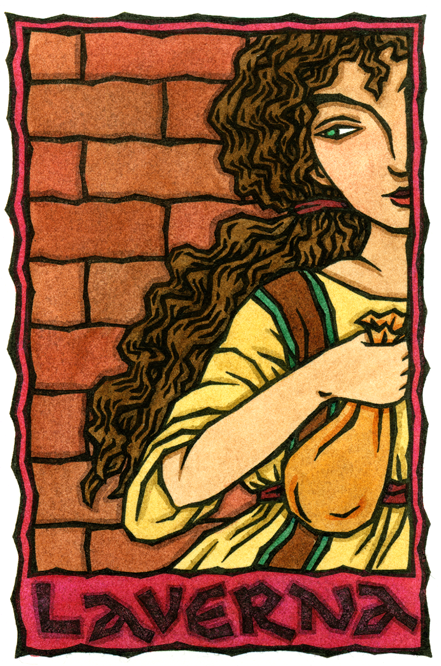 Taking back what is yours is not stealing.

Laverna is the Roman Goddess of thieves, Who hears the prayers of robbers. The Porta Lavernalis (Lavernal Gate) on the Aventine Hill was named for Her, and She had an altar nearby. She also had a sacred grove on the Via Saleria, a famous ancient highway that went crosswise across the calf of the boot of Italy, beginning in Rome, following the River Tiber for a ways, then crossing the Apennine Mountains to the Adriatic Sea.
Perhaps originally an Underworld Goddess of the Etruscans, Laverna became Goddess of thieves because thieves operate in darkness. Her name is said to derive either from the Latin latere ("to lurk"), levare ("to relieve, lessen or lighten," something pickpockets certainly do) or levator ("a thief").
Furina, a Goddess later associated with Laverna, was originally a very ancient Etruscan Goddess of thieves who ruled over the Earth and the dark. She had an annual festival called the Furrinalia, Her own priest, and a grove or shrine on the Janiculum, the ridge alongside the west bank of the Tiber, opposite the Aventine Hill. She was sometimes confused with the Furiae (the Furies, the Roman name for the Greek Erinyes), due to the similarity of Her name. From the same root as Furina (which means "thief") comes our word "furtive."
This card in a reading points to trickery and nefarious plots. Someone is taking something that doesn't belong to them. Are you the victim or the thief?
Alternate names: Lativerna, Furina
To read Her tale, go here.
This design is available on prints.