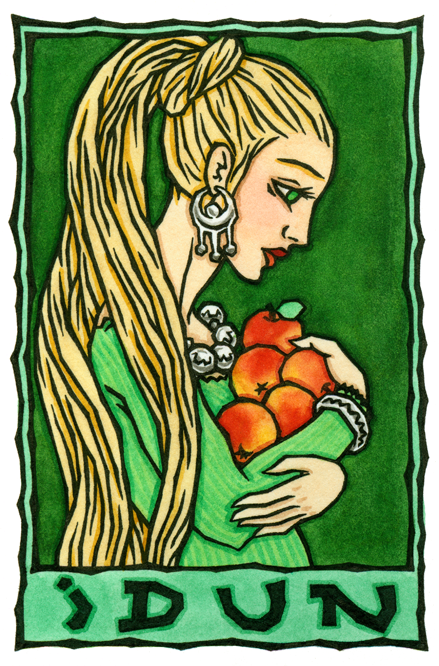 I am ancient and young.
Idun ("She Who Renews") is the Norse Goddess of youth Who grows the magic apples of immortality that keep the Gods young. Her husband Bragi is God of poetry.
Loki, the God of mischief and fire, was once responsible for arranging Her abduction by the giant Thajazi. Without Her apples, the Gods soon began to age, and threatened Loki until He agreed to rescue Her, which He accomplished by borrowing Frejya's falcon robe and fleeing with Idun who He had changed to a nut.
This card in a reading signifies renewal and a youthful attitude. This card brings wisdom and healing, also, that should not be hoarded but shared.
Alternate spellings: Idunn, Iduna, Idhunna
This design is available on prints through Society 6 and on greeting cards at Zazzle.