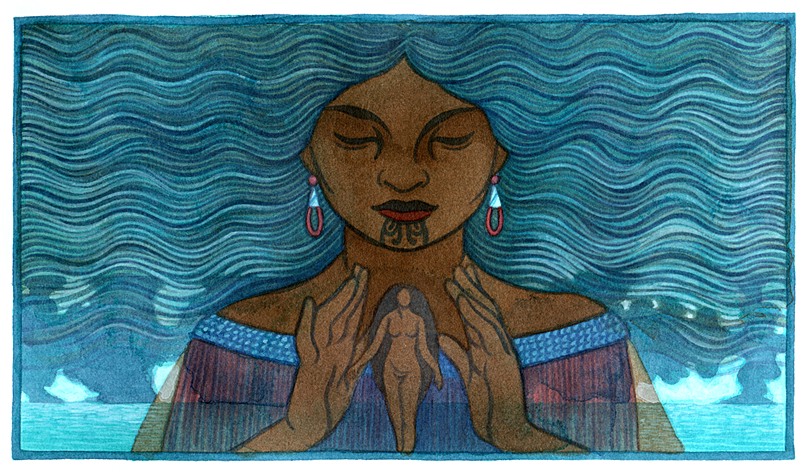 Ārohirohi is the Maori Goddess of mirages (Her name means just that, 'Mirage'); Her husband is the Sun God. She is said to have created the first woman, Mārikoriko, whose name means 'Twilight.'
I have given Her hair like waves of heat; behind Her is the Fata Morgana, a type of illusion or mirage where objects below the horizon appear visible above it. The original is in colored India inks, and was done as the November 2016 Goddess by Request over on my Patreon.
This design is available on prints through Society6 and greeting cards through Zazzle.