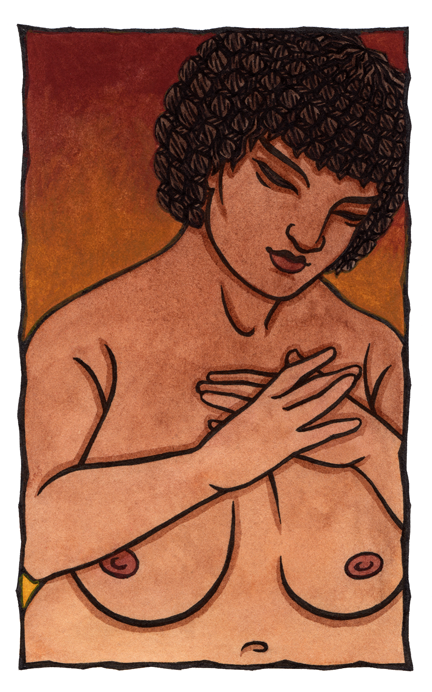 The so-called 'Venus' of Willendorf is a small figurine found in Willendorf, Austria, believed to have been made in the Upper Paleolithic, making it something like 25,000 to 30,000 years old. She has been assumed to be a mother Goddess figure, or a fertility Goddess of some sort; recently the idea that She is actually a self-portrait of the woman who carved it has been floated, as it's close to the view seen when a woman looks down her own body.
She is shown here in shades of ocher (the original statue was found painted with red ocher), as an emblem of self love; in the original statue Her hands rest symmetrically on Her breasts. I've moved them a little here to be over Her heart.
This design is available on prints through Society6.