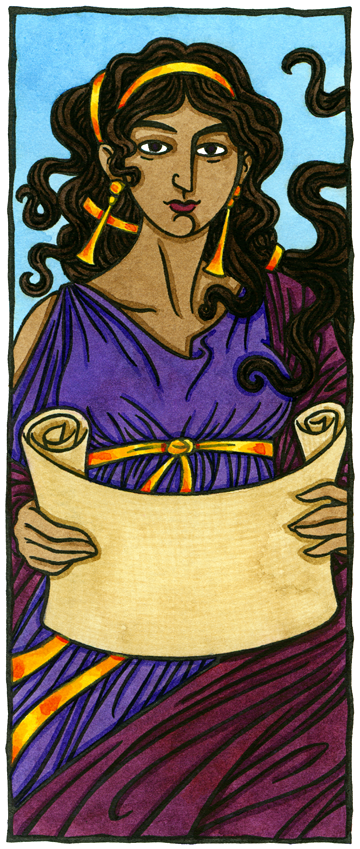 Klio, the Muse of history, was usually portrayed with books or a scroll; as the Goddess of history She was also responsible for bestowing fame (her name means 'Glory'). She could be shown with a trumpet as well, as one announcing a great event; accordingly I have given her trumpet-shaped earrings.
Made as one of a set of all nine Muses for a commission.
This design is available on prints at Society6 and greeting cards at Zazzle.