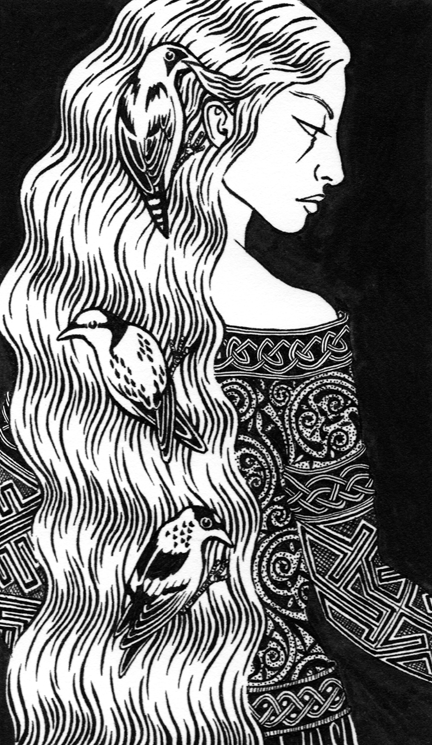 Clíodhna is an Otherworld Goddess of Irish lore, said by some to be a Goddess of love and beauty. She lives on Tir Tairngire, one of the islands of the west. She has three colorful birds, that like Rhiannon's, can heal the sick or awaken the dead. She is associated with apples, the Celtic Otherworldly fruit par excellence, and She is considered one of the Tuatha Dé Danann.
Clíodhna is said to be the Queen of the Mná Sí (plural of Bean Sí, anglicized as banshee); She is especially attached to the McCarthy family of Munster.
This design is available on prints through Society6.