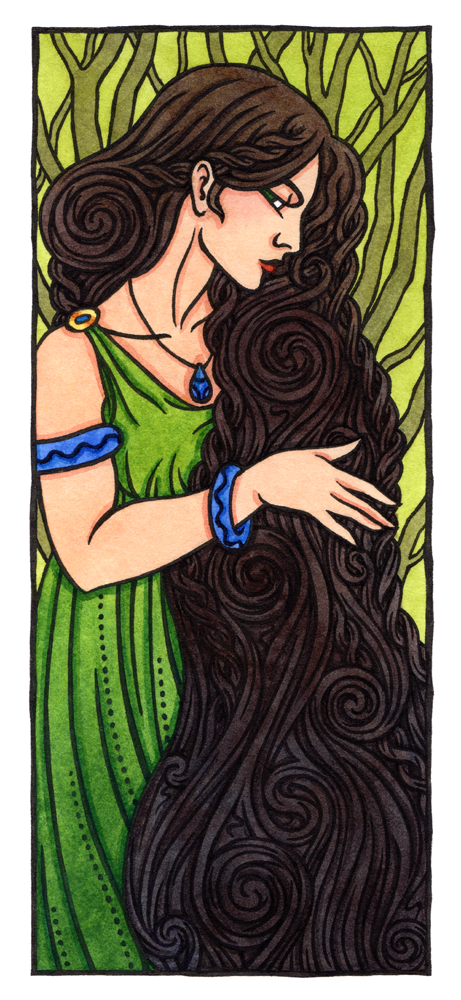 Sinann is the Goddess of the River Shannon in Ireland and the granddaughter of the Sea-God Lir. She is associated with Connla's Well, a mythical spring that is a source of inspiration and deep wisdom. Around the Well grew nine hazel trees; the trees dropped hazelnuts into the well which were then eaten by the salmon there. Anyone who drank the water, or ate the salmon or hazelnuts would receive wisdom and inspiration. In the usual story, Sinann approached the well but broke some (unknown) taboo, and the water rose up against Her, drowning Her and forming a river which was then named after Her the Shannon.
As Sinann is the granddaughter of the Sea-God and would therefore be expected to have an affinity with water, it seems likely this is a patriarchal retelling; I have drawn Her here then as the Goddess of both the River and the Well, and a Goddess of that deep knowledge and wisdom symbolized by the Well.
Done for a commission.
This design is available on prints through Society6 and on greeting cards through Zazzle.