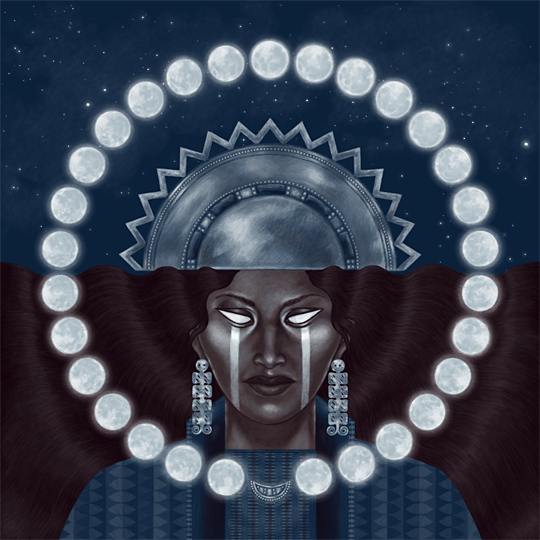 Mama Killa (also spelled Mama Quilla) is the Moon Goddess of the Inca. She is a Goddess of women, the calendar and festivals; Her husband is said to be the Sun God Inti, and She is the mother of the so-called Children of the Sun. Silver was considered Her tears and was sacred to Her.
Done as the Goddess of the Month for December 2017 for my Patreon. Digital art, done in a limited palette.
This design is available on prints through Society6.