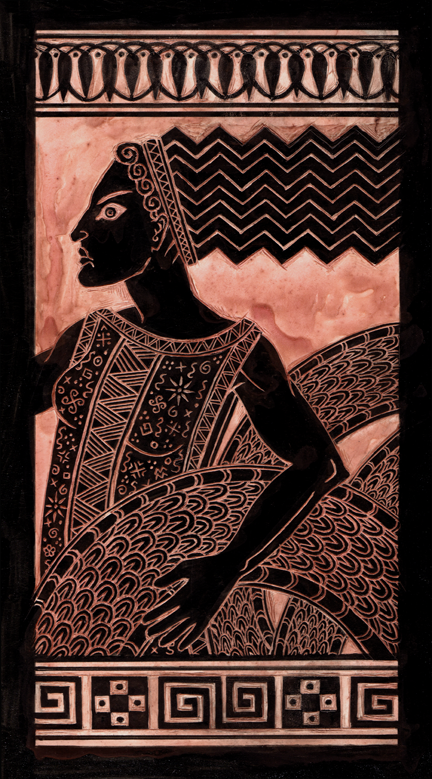 Ekhidna is a divine monster from Greek mythology; Her name means 'Viper', and She is the mother of many monsters. Her parentage is varied, depending on the source; She may be a daughter of the Sea Goddess Keto, or Her mother may be Styx, of the river fame. She is described as being half beautiful maiden, half fearsome serpent.
Some of Her children include: Kerberos, the three-headed hound of Hades, the Sphinx, the Chimera, the Hydra, and Scylla.
This design is available on prints through Society6.