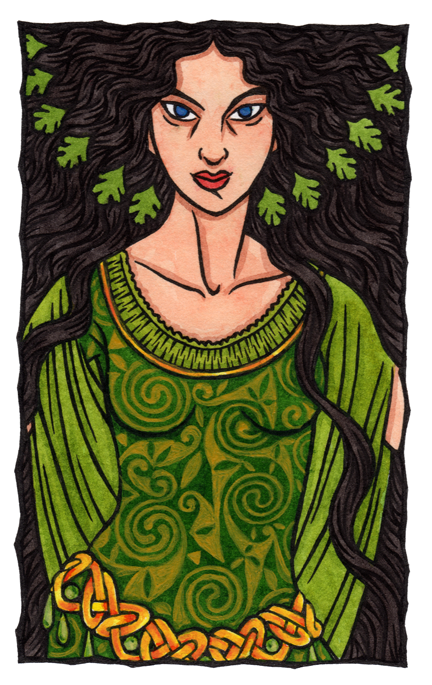 Morgan, also known as Morgan le Fay, is the great sorceress of Arthurian lore. She may have Her origins in a Sea Goddess, as Her name means 'Sea-born'. She can also be considered a Fairy Queen of the mythical land of Avalon.
Done as a commission.
This design is available on prints through Society6.