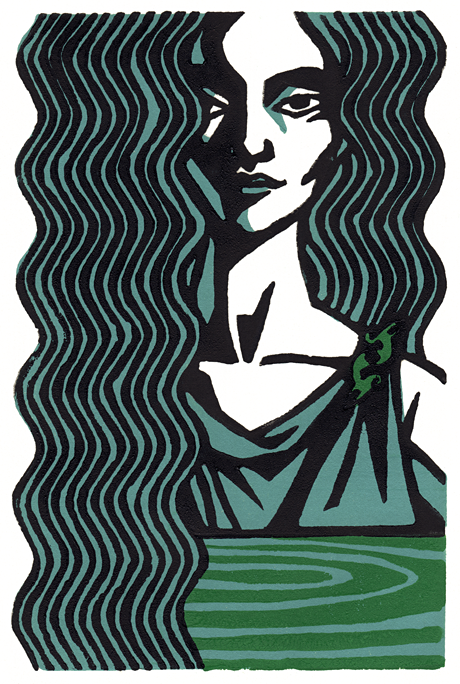 Coventina is a water Goddess of the north of England; She had a famous spring called after Her Coventina's Well just up against Hadrian's Wall at a site now called Carrawburgh. Her name is Celtic and She was honored by the Romans when they occupied Britain. Even though She was necessarily a local Goddess, being the Goddess of a particular spring, She was quite famous; not only did the Romans called Her by the epithets Augusta ('Revered') and Sancta ('Holy"), but dedications to Her have been found in Spain and southern Gaul (France).
The original is a three color linoleum block print.
This design is available on prints through Society6, though please note these are reproduction prints and not the original linoleum block prints!