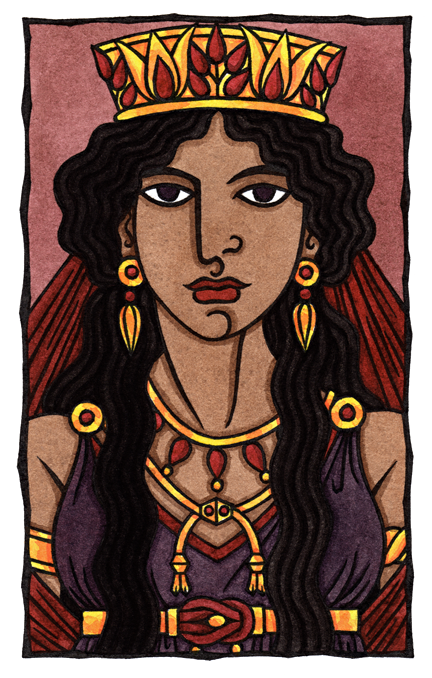 Persephone is the Greek Goddess of the Underworld, also known as Kore, 'the Maiden', daughter of Demeter.
This was done as one of a set of commissions of dark Goddesses. For information on requesting a commission from me, go to this page.
For alternate art of this Goddess from the World Goddess Oracle, click here; and for another version of this Goddess also done as a commission, here.
This design is available on prints through Society6.