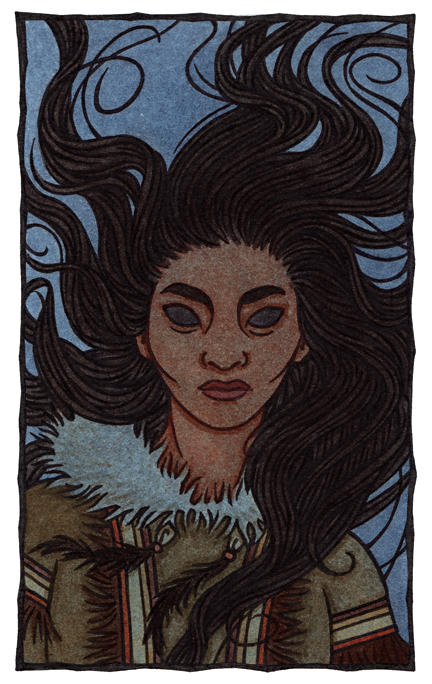 Sedna is the Inuit Goddess of the deep cold Sea. She is said to have power over all the animals of the Sea and can bring them to hunters or keep them away.
This was done as one of a set of commissions of dark Goddesses. For information on requesting a commission from me, go to this page.
For alternate art of this Goddess from the World Goddess Oracle, click here.
This design is available on prints through Society6.