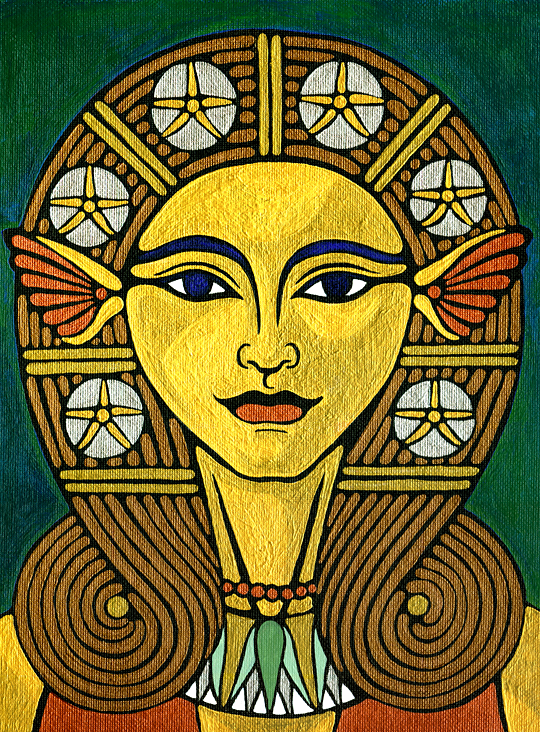 The ancient Egyptian Goddess Hathor, Who was called both 'Hathor of Gold' and 'Mistress of Turquoise'. She is the Goddess of celebration, dance, and women. She has Her usual cow ears, and convolvulus flowers in Her hair, which were associated with Her; I've made them reminiscent of stars, to allude to Her role as a sky-Goddess.
This piece is in metallic (and other) acrylic on canvas board and measures nine by twelve inches; it was done as the Goddess by Request for September 2016 over on my Patreon.
This design is available on prints at Society6 and greeting cards through Zazzle.