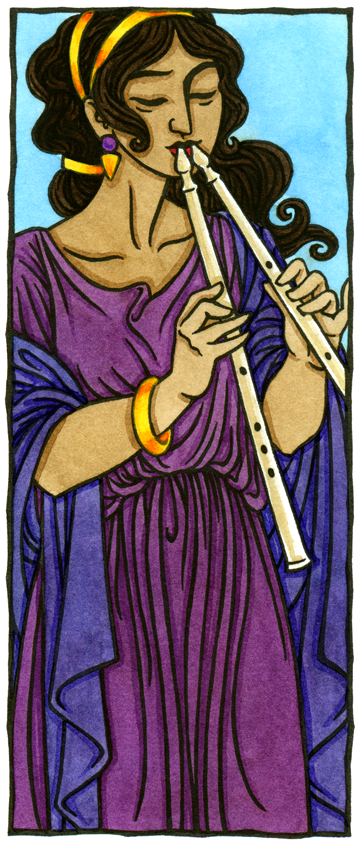 Euterpe is the Muse of lyric poetry; She is usually shown with the aulos, an oboe-like instrument (sometimes misnamed a 'flute', which it is not). I've given her a double aulos in bone or ivory.
Made as one of a set of all nine Muses for a commission.
This design is available on prints through Society6 and greeting cards through Zazzle.