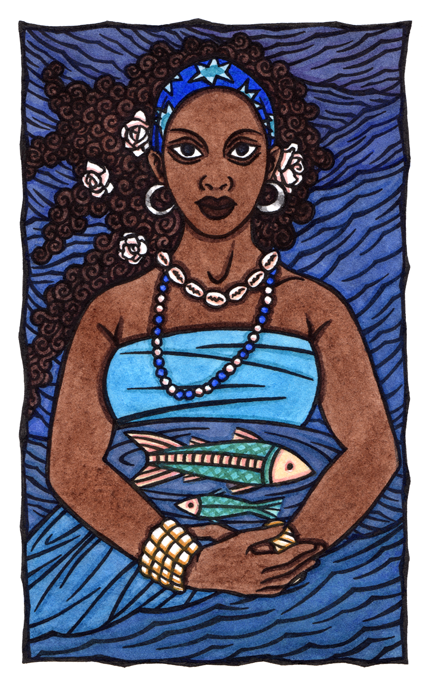 Yemanja is the Yoruban sea Goddess, the mother of all the spirits (or Deities). She is also called Yemaya; Yemanja is the Brazilian Portuguese spelling, where She is honored in Candomblé. In Her homeland of western Africa She is considered a Goddess of rivers, especially the Ogun River, though in Brazil She is mainly an Ocean Goddess. Her name ultimately means 'She Whose Children Are the Fishes'.
She is offered white roses in Brazil; She is always dressed in shades of blue.
This design is available on prints through Society6.