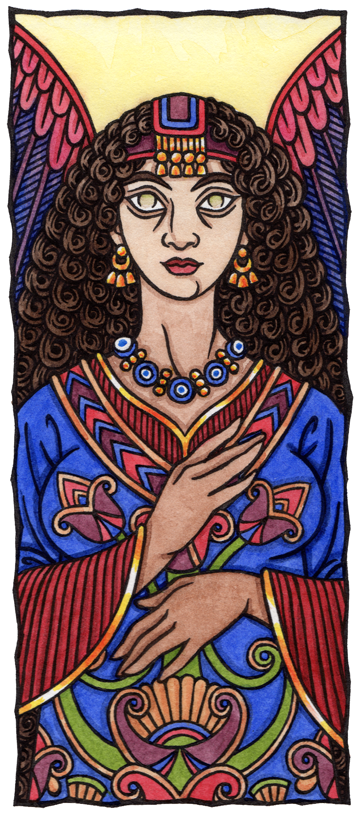 The Shekinah (also spelled Shekhinah) is known through Kabbalistic literature; traditionally the Shekinah ('dwelling') indicated the abstract presence of God, but in Kabbalistic works took on a more personified role. The word is feminine, and so the Shekinah came to be seen as the feminine divine presence. She is sometimes referred to as a bride, and welcomed into the house on the eve of the Shabbat.
This piece was a commission from the same client who requested the Asherah, here; I made them match, color-wise and proportion-wise, to be a pair.
This design is available on prints through Society6.