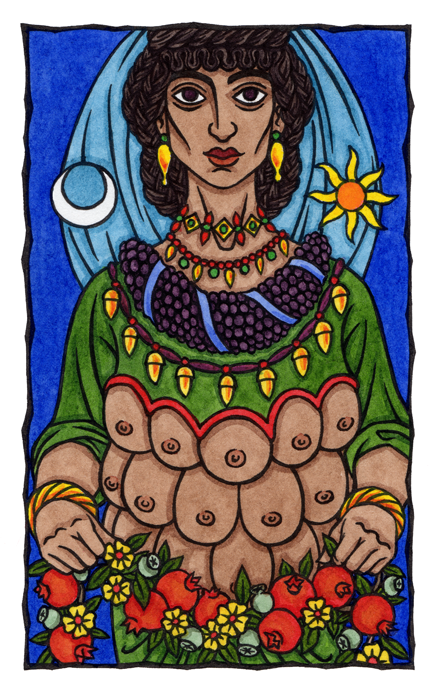 Artemis of Ephesos is the name the Greeks gave to the great Goddess of Ephesos, Anatolia (roughly modern Turkey). Her form is a not uncommon one in Anatolia—a so-called pillar Goddess, likely after an archaic xoanon wrapped with real clothing and hung with jewelry and garlands. The egg-like forms on Her chest have been interpreted (for the most part) as breasts, leading Her to be known as a nurturing mother and Goddess of fertility.
I've done another version of this Goddess here.
This design is available on prints through Society6.