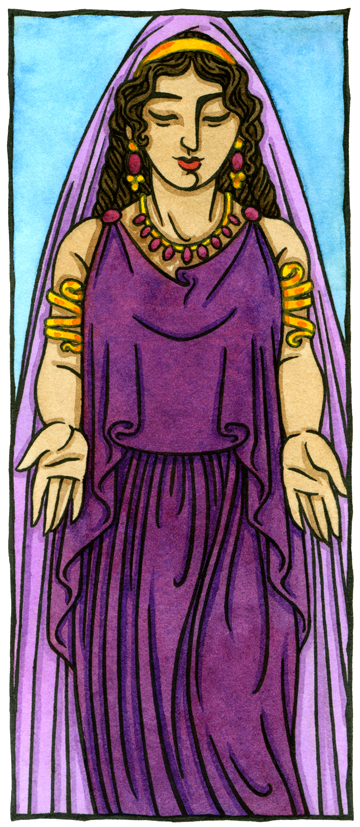 Polyhymnia is the Muse of sacred song, one of the nine Muses of Greek myth, Goddesses of inspiration and the arts. She was usually portrayed in a meditative mood, and I have given Her a veil as a symbol of worship. Her name means 'Many Hymns'.
Made as one of a set of all nine Muses for a commission.
This design is available on prints through Society6 and greeting cards through Zazzle.