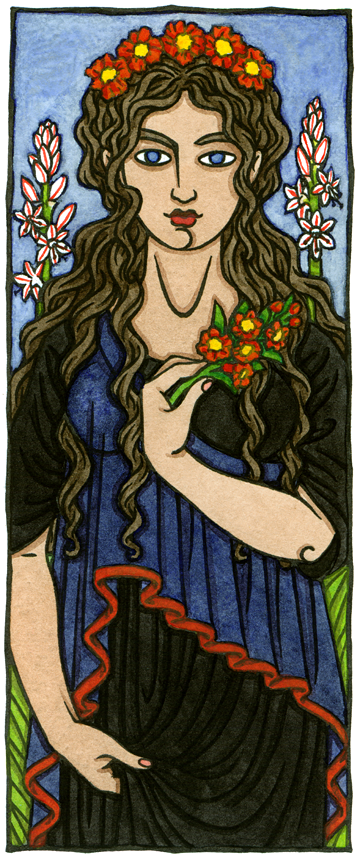 Daughter of Demeter, Persephone was sometimes called Kore, which means 'the Maiden'. In Greek myth, Persephone was abducted by the King of the Underworld to be His Queen. As Her name means 'Destroyer of Light' however, Her role as Queen of Hades is an early one, if not the original.
I've shown Her here with asphodels, the flower of the Underworld behind Her; She holds, and has in Her hair, pomegranate blossoms. She is in the traditional pose and clothing of the many kore or maiden statues of the Archaic period of Greece. Made for a commission.
This design is available on prints through Society6 and on greeting cards through Zazzle.