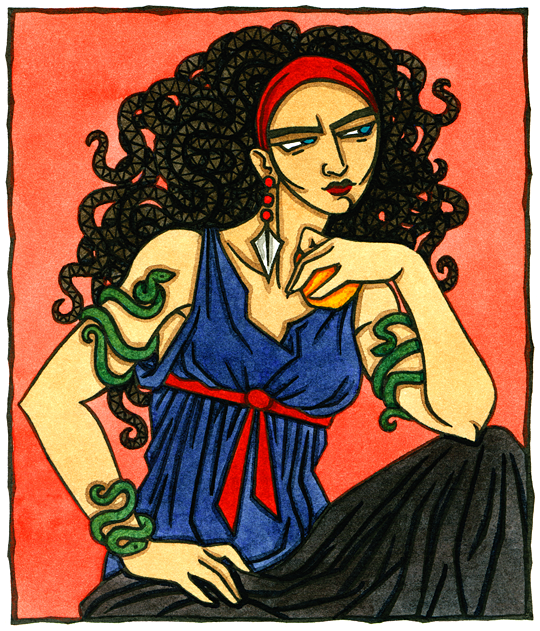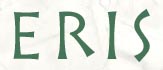 Eris is the Greek Goddess of strife and discord, Who infamously set the Trojan War in motion in retaliation for being snubbed by not being invited to a wedding. She is shown here with the golden apple inscribed 'to the fairest' which She is contemplating casually tossing among the Goddesses.
Pen and ink with watercolor, done for a commission.
This design is available on prints through Society6 and greeting cards through Zazzle.