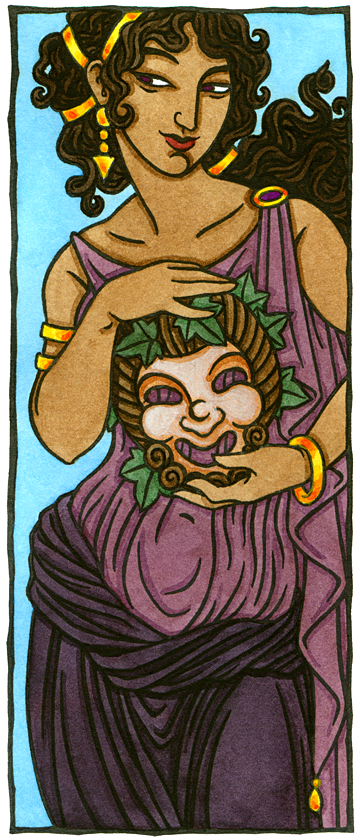 Thalia is the Muse of Comedy, one of the nine Goddesses of inspiration and the arts in Greek thought. She is generally shown in a merry mood holding a comic mask; ivy leaves are also associated with Her as an allusion to Her connection with Dionysos, out of Whose worship the dramatic arts came. Her name means 'Luxurious One' or 'She Who Thrives' and it is a most excellent name, if you ask me.
Made as one of a set of all nine Muses for a commission. For an earlier version of Her, go here.
This design is available on prints at Society6 and on greeting cards at Zazzle.