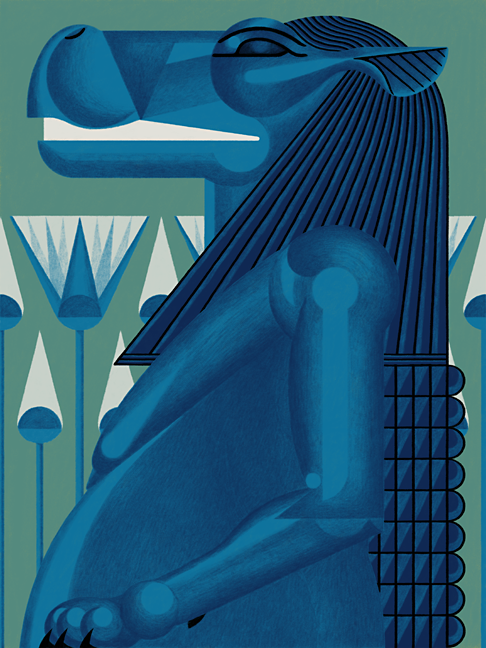 Taweret is an ancient Egyptian Goddess of women, especially pregnant women, Who is shown in a composite form--She has the body of a pregnant hippopotamus, the front paws of a lion, and the spine and tail of a crocodile. This fierce appearance was meant as protective and to frighten away those who would harm Her worshippers. Her image was not surprisingly especially favored for amulets.
Digital art done in the style of an Art Deco poster as the montlhy Goddess by Request over on my Patreon; the shading was stylized from photos of a glorious statue of Her in the Egyptian Museum. I've done a few others in the same style: Bastet, Anuket, and Bat.
This design is available on prints through Society6.