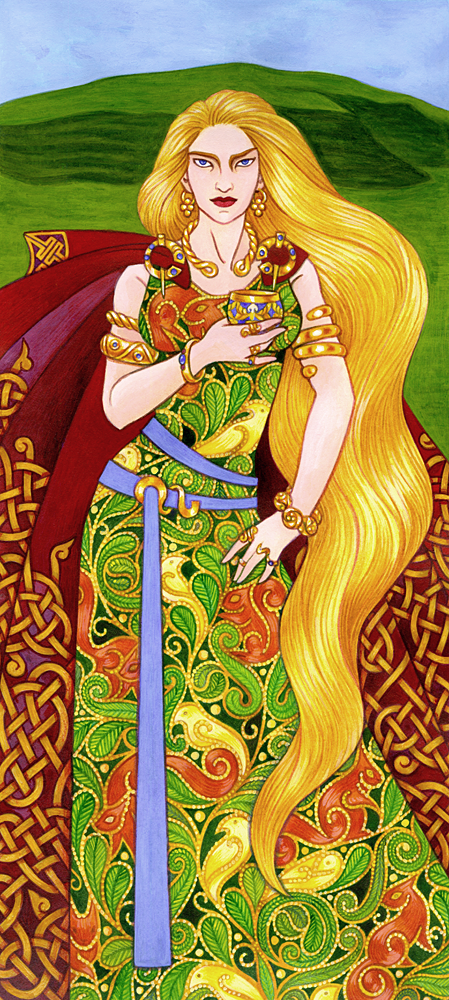 Medb is an Irish Goddess of sovereignty, prosperity, wealth, vitality, fertility, and sexuality. She is the antecedant of Queen Medb of Connacht, featured in the Táin Bó Cuailnge or The Cattle Raid of Cooley. Her name means 'Intoxicating' and is related to the word 'mead'. She represents the power of the land which is spiritually joined to the King; without Her approval the King may not rule.
Acrylic on paper; in the Táin She is described as having a pet squirrel and bird, which signify a connection with the land and the life that thrives upon it; I have placed them as a design on Her dress. Behind Her is the mound of Rathcroghan (as it looks today), which was considered the royal home of Queen Medb.
This design is available on prints through deviantArt and on greeting cards through Zazzle.