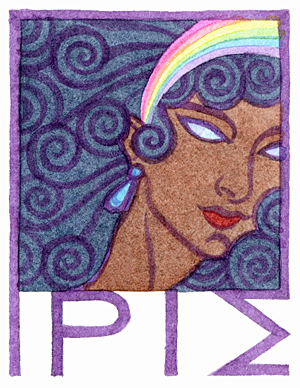 Iris, or in the Greek, Ιρις, is the Goddess of the rainbow in Greek myth. She is a messenger of the Gods, like Hermes, especially to Hera, the Queen of the Gods. She is the daughter of the Okeanid (sea nymph) Electra and the sea God Thaumas.
I have given Her hair like stormclouds, raindrop earrings, and a rainbow headband. Another in the series of little ink paintings, the original only being an inch and a half in width.
This design is available on prints through Society6 and greeting cards.