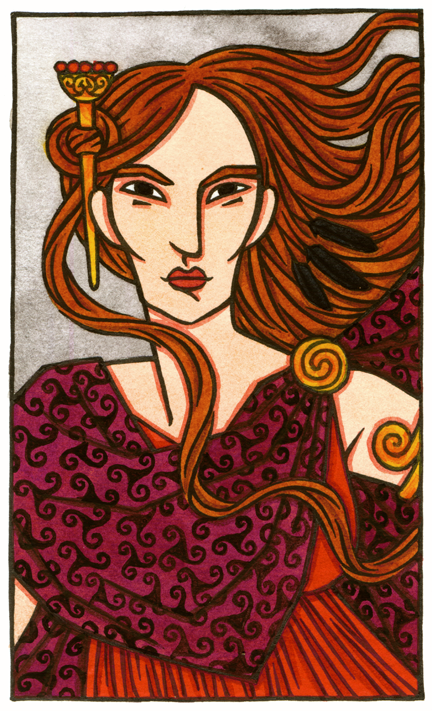 A depiction of the Mórrígan, the Irish Goddess of war and sexuality; the Goddesses Macha, Badb, and Nemain are usually considered aspects of Her. Her name means either 'Great High Queen' or 'Phantom Queen', and She is shown here with storm clouds gathering behind Her. The crow or raven is especially associated with Her as a haunter of battlefields; She is shown with three of its feathers in Her hair.
In ink and watercolor; done for a commission.
This design is available on prints through Society6 and greeting cards through Zazzle.