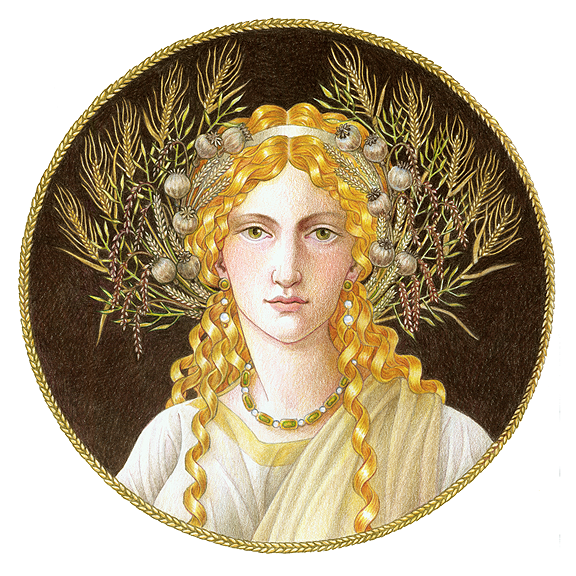 Ceres is the Roman Goddess of Grain; Her name is related to the modern word 'cereal'. She is shown here wearing the corona spicea, or wheat crown, though I've shown Her with several varites of grain: wheat (the outermost layer), spelt (the light brown drooping ears), and barley (the pale innermost ones). She also has dried poppy pods and ripe rapeseed, from which canola oil is made, all the preceding mentioned as sacred to Her.
It's in colored pencil on bristol board and measures eight and a half inches in diameter, and was done as the Goddess by Request for August 2016 over on my Patreon.
This design is available on prints through deviantArt and greeting cards through Zazzle.