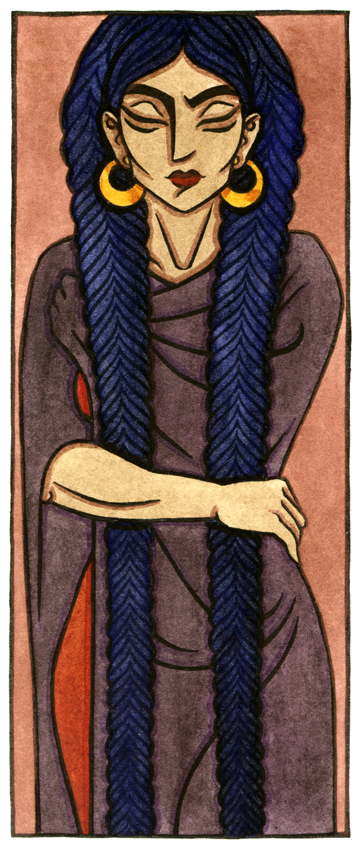 The Sumerian and Babylonian Goddess Ereshkigal is the older sister to Inanna (Ishtar), relegated to the Underworld, where She is queen. She can be seen as a neglected or hidden aspect of Inanna; when Inanna descends to the Underworld it is in part to reclaim Her relationship with Her sister to effect rebirth. Ereshkigal was wed to Gugalanna, the 'Bull of Heaven', Who died.
She is depicted as sexually insatiable; as the Queen of the Underworld, in Sumerian myth a barren realm of dust, She is lacking in nourishment and so starving, in a sense.
Ink and watercolor; done as one of a pair with Inanna for a commission. I tried to give them similar faces so they'd look like sisters.
This design is available on prints through deviantArt and greeting cards through Zazzle.