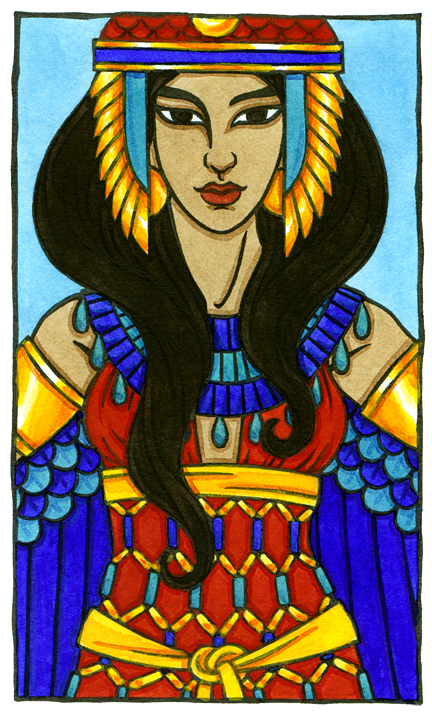 The Great Goddess of the ancient Egyptians, Isis is a Goddess of magic, power, motherhood, and women. Her husband was the God Osiris, Who was murdered by Their brother Seth; Isis reassembled His body and through Her powers restored Him to life.
I've shown Her here in Her traditional red; She has turquoise droplets edging Her collar to allude to Her role as mourner for Her husband Osiris. She has wings, as is traditional, and wears the vulture crown. Her face is after Amarna style paintings, ironically enough.
Done as part of a commission.
This design is available on prints through deviantArt and greeting cards through Zazzle.